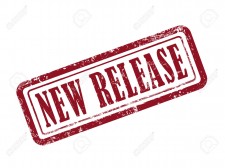 Today, TSplus announces the new release of its all-in-one software for Remote Desktop Connections, Application Publishing, Client Generation, and much more: the TSplus 10.40 Release can now be downloaded for free. What to expect? TSplus Development Team enumerates the multiple features that maintain TSplus as the most simple and powerful Citrix alternative.
Paris, France, June 20, 2017 (Newswire.com) - ​Since 2004, TSplus has been helping businesses to increase their agility with its best-in-class Web Access solutions. TSplus provides the easiest-to-install and easiest-to-use Remote Desktop solution, compatible with any Windows system, accessible from any device and with any browser. The TSplus Enterprise Edition includes a complete panel of features including Universal Printer, HTML5 client, Server Farm Manager and much more for a fraction of Citrix's price, and twice easier to implement than Windows RDS.
TSplus cares a lot about its customers' satisfaction. That is why the Development Team is constantly working to improve its star software and bringing new solutions to fill all possible expectations.
Following are the changes to be noticed since the 10.30 release.
First of all, TSplus 10.40 fixes the issues noticed in the last 10.30 Release:
TSplus HTML5 Remote Client Top-menu: the design has been enhanced to enable a better display of the Upload/Download buttons.
TSplus Web Application Portal: the "double click" function has been studied to avoid any issue, and now enables to open only one app at a time.
Windows Start menu: TSplus 10.40 allows to automatically hide the Windows Start menu and taskbar when only a single app or the Floating panel is displayed.
Secondly, TSplus 10.40 provides a completely new Universal Printer:
Silent Installation: TSplus new release prevents any Windows Pop-up window during the installation of the Universal Printer.
Automatic re-installation: if ever the Universal Printer is removed without any reason, it is automatically re-installed at the next reboot. In addition, TSplus 10.40 includes a "Re-install Universal Printer" button on the Session Preferences tile of the AdminTool.
Quick Printing: the 10.40 Release reduces the printing delay with TSplus Universal Printer. From now on, each print is opened as soon as it is ready on the user's local disk, without waiting for the previous Acrobat preview to be closed. Besides, the printing process starts only once the PDF is fully created on the client side, which warrants a printing without delay nor bug.
Optimized Printing format: The Universal Printer is now automatically set according to the Server's printer page format (Letter or A4). When the user wishes to change the printing format, he can do so by changing the Advanced Options of the Universal Printer Properties and his choice will be saved for the next sessions. The other great news is that the TSplus new Universal Printer perfectly handles formats without margin or with narrow ones.
Double-checked reception: The TSplus Development Team has created an additional location for the PDF to print. The destination folder can now be found either on the clipboard or in the "clientenvironment.ini" file.
New installation patches:
TSplus 10.40 makes all of this possible.
TSplus 10.40 is a major release and we recommend you to download and to apply for the Update Release, for an optimal experience.
For more information, visit www.terminalserviceplus.com.
By Floriane Mer, Marketing Manager for TSplus
About TSplus Software:
TSplus International worked over a decade to build the best Citrix alternative and its team is at the top of its game. TSplus has developed worldwide class solutions to web-enable any Windows application. TSplus offers the most advanced solutions for Cloud Computing, Web Portal, and Application Publishing services. Their global solutions range from multinational to SMBs. From HR to Finance or IT, see how quickly you can web enable instantly your Windows apps for collaborating, connecting, and increasing productivity.
For additional information, visit http://terminalserviceplus.com or send an e-mail to floriane.mer@terminalserviceplus.com who will be pleased to answer you.
Source: Terminalserviceplus.com
Share: