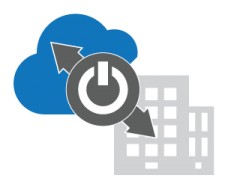 Today's business environments provide many complex challenges for IT departments, not least in the delivery and security of applications and data. TSplus Remote Desktop solutions simplify virtual desktop deployments, enabling you to get more out of existing IT assets, reduce operating costs, and increase data security - all while delivering a superior, customizable desktop experience.
Paris, France, March 21, 2017 (Newswire.com) - Secure Access to Internal Web Applications
Businesses operations are no one else's business. In today's increasingly mobile world, the pressures of managing and securing devices, endpoints, and networks are straining the limits of existing infrastructures. Traditional perimeter-based approaches and piecemeal solutions can't keep pace with emerging attacks. By focusing instead on securing the most important business assets—apps and data—enterprises can both simplify and strengthen security without compromising productivity. With the right security protocols and applications from TSplus solutions, business can guarantee to be protected at all times.
TSplus enables businesses to setup their own load-balancing environment and centrally store and secure data, allowing them to continually reduce their security risks. Its holistic approach to information security gives IT powerful centralized control over the management, access, and hosting of business-critical apps and data.
TSplus solutions provide 3 critical enterprise security capabilities to give complete coverage over what matters most.
TSplus Load-balancing To Improve Network Security
TSplus protects internal network and provides encrypted delivery of apps and data while ensuring 100% uptime and performance. It achieves security, compliance, and risk mitigation through secure remote access, network segmentation, and access control.
When using a load-balancing, the sensitive data never leave the datacenter and the connection between the user and server is encrypted, thus reducing any violation of the business' assets.
TSplus load-balancing deployment core components are the TSplus Gateway, the built-in Reverse Proxy, the Web Portal and the farm of TSplus Application Servers. The TSplus Gateway's job is to match the end user session requests to the proper TSplus Application Server. If a user did not previously establish a session, then the TSplus Gateway will typically attach the user to its assigned Application Server. If the user was previously working within a session and got disconnected (or if the user has a dedicated session), then the TSplus Gateway will reconnect the user with the appropriate TSplus Application Server.
Another essential component to TSplus Gateway is the TSplus AdminTool management console. It allows the administrator to manage things such as resource/Application pools, Reverse Proxy and load-balancing through a single interface.
One of the challenges that administrators face when building TSplus load-balancing environments is that of accepting connections from internet based clients, but without compromising security in the process. Doing so, usually means creating a DMZ environment that can be used as an entry point for Internet based clients.
Once a Web client has established a connection to a TSplus Web Portal, the user's ID must be authenticated. There are a number of different ways to handle the authentication process, but the chosen authentication method must take into account the fact that the DMZ is a relatively insecure environment. As such, it would be extremely risky to place a domain controller and Application Servers directly into the DMZ. Instead, the TSplus Gateway server typically acts as a reverse proxy between the DMZ and the secure on premise network. This TSplus Gateway server might, for example, turns Web Credentials authentication into a Windows kind of authentication. In such case, web users will never be aware of Windows Credentials.
TSplus Web Credentials To Reinforce Authentication process
Administrators must up-level their enterprise security beyond user names and passwords by controlling access, authentication, and authorization to internal apps, data, and network for employees and third parties.
TSplus uses Active Directory to authenticate users before allowing them to access any published application or Remote Desktop. For improved security, TSplus can also be integrated with third-party authentication servers, such as SAASPASS, to support two-factor authentication and one-time passwords. Therefore the TSplus Gateway can also be integrated within almost any type of secure network.
Users can access internal and external applications using the same authentication. The single authentication of TSplus Web Credentials facilitates access to SaaS applications.
From any browser, users will not access their applications directly, but through TSplus Web Credentials, which takes care of identification, single authentication and controlling user access rights.
TSplus Web Credentials, as a protocol, switch between the internet and your applications, reinforcing security by controlling access and encoding communications. Typically the DMZ will contain the TSplus Gateway that is acting as TSplus Web Portal. The TSplus Web Portal is providing a built-in Web Server that has been configured to accept connections from Internet based clients.
TSplus Web credentials are non-intrusive and does not modify protected applications.
Users then automatically comply with internal security policies.
Administrators can consult the central database for all application access attempts. In case of doubt, they can analyze all the traffic generated by a user, thereby demonstrating compliance with the internal security policy and fulfillment of its objectives.
Keep your Data Safe with TSplus in a Data Center environment
Secure enterprise data in the data center or cloud instead of on endpoint devices is a must. Containerization, data encryption, and secure file sharing can reduce the risk of leaks and attacks.
TSplus provides strict yet flexible control over access, with trustworthy endpoint security. Enterprise applications, data, and business information are stored securely in the datacenter, with available access from any location.
When an organization deploys a TSplus solution, the IT department can easily define and enforce various policies over which specific users have access with the AdminTool, as well as define which users can install and configure applications.
In the event of new or departing employees, transfers, or business continuity situations; the IT department can instantly turn on and off the access to these specific users.
TSplus Remote Desktop solution keep data and web applications safe. Download the Enterprise Edition now for free and benefit from Web Application Portal, Secured Gateway, Load-balancing, Farm servers Manager and much more, up to an unlimited number of users!
About TSplus Software
TSplus International is a global leader in Remote Desktop and application delivery, Web Access and cloud computing solutions.
TSplus International worked over a decade of building the best Citrix alternative and its team is at the top of its game. TSplus has developed worldwide class solutions to web-enable any Windows application.
Their global solutions range from multinational to SMBs. From HR to Finance to IT, see how quickly you can web enable instantly your Windows apps for collaborating, connecting, and increasing productivity.
For additional information, visit http://terminalserviceplus.com or send an e-mail to floriane.mer@terminalserviceplus.com who will be pleased to answer you.
Source: Terminalserviceplus.com
Share: