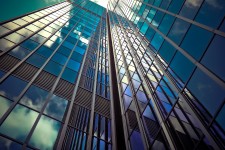 In the months since the release of TSplus Version 12, the development team at TSplus has been hard at work. With great feedback from business owners, IT admins and end users, TSplus has continued to roll out updates, improvements and new features. Read on for a quick look at the new features in TSplus Version 12.20
PRAGUE, April 12, 2019 (Newswire.com) - TSplus Version 12.20 is the Remote Access Solution companies need to begin building their own Office of Tomorrow. Customers are TSplus' most important resource. Their needs are at the core of the development strategy. Every support call or customer question is an opportunity to improve TSplus. In the meantime, every new Microsoft's update is studied and tested in order to ensure TSplus' best compatibility and security for all users.
Here is just a small sample of the improvements included in TSplus 12.20:
OpenJDK - Automatic download and installation of a secure, open source Java alternative if Java is not found on the server, even when silent installation is selected.
Home Page Update - The number of connections is now refreshed every 10 seconds.
Applications - A new submenu to check and modify application assignments in bulk.
Web Credentials - Windows logins using the format "COMPANY\username" are now accepted.
Farm - Improved user experience by automatically enabling the "gateway web portal" page when load balancing is activated.
Advanced Settings - Added a "Logs" section to enable (or disable) technical logging
License - Serial Number is now displayed in a larger font and Computer Name has been added.
More recently, integration of the Tuesday Patch (09/04) in order to prevent any compatibility issue with the latest Windows update.
The mobile App has also received a facelift. More user-friendly and secure than ever before, the TSplus Mobile App now includes Two Factor Authentication. It is available for Android, iOS and Windows Mobile.
With TSplus, start building the Office of Tomorrow - today.
TSplus is the best and most secure alternative to Citrix, GO-Global, and Ericom AccessNow.
"At TSplus, we focus on a single driving principle: making the world's apps and data secure and easy to access – Anywhere. At any time. On any device or network. We believe that our technology can free organizations and help them to push the limits of productivity and innovation, as well as give IT the peace of mind that critical systems will always be accessible and secure. Everything we do is focused on our core values: simplicity, effectiveness, innovation, security, and accessibility. Since 2007, day after day, TSplus accomplishes this mission, by building the world's best-integrated technology services for secure delivery of apps and data – anytime, anywhere." - John Davies, TSplus Founder and CEO.
To know more, visit www.terminalserviceplus.com
Source: TSplus
Share: